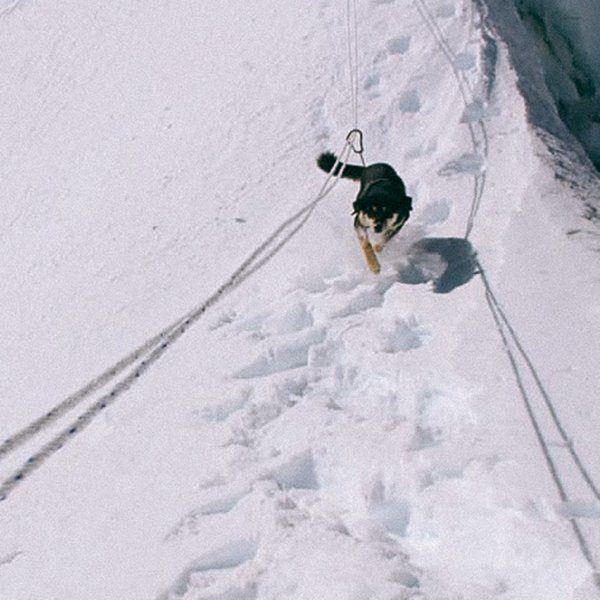 Frans de Waal, a primatologist at Emory University, has a new book out called Are We Smart Enough to Know How Smart Animals Are? and in it he gives hundreds of examples of surprising intelligence from non-human species, including many instances where other animals appear to be smarter than we are.

In addition to intelligence we are learning that animals can sense a human being's mood as well as medical condition. Clearly, we have to admit we've been conveniently wrong about animals, as well as birds and sea creatures.

In 2008, sixteen well-known scientists signed the Cambridge Declaration on Consciousness concluding:

"Convergent evidence indicates that non-human animals have the neuroanatomical, neurochemical, and neurophysiological substrates of conscious states along with the capacity to exhibit intentional behaviors. Consequently, the weight of evidence indicates that humans are not unique in possessing the neurological substrates that generate consciousness. Non-human animals, including all mammals and birds, and many other creatures, including octopuses, also possess these neurological substrates."

This week I am featuring a story about a dog named Mera who exhibited intentional behavior when she decided to follow Don Wargowsky up 23,389 feet in 30-40 mph winds with a wind-chill of minus 20 degrees. What was it about the Seattle-based mountain guide that drew Mera to him? We will never know.


The First Dog Ascent of a 7,000-Meter Himalayan Peak
by Anna Callaghan, photos by Don Wargowsky

On November 9, 2018, a dog named Mera (named by the guide Wargowsky) became the first of her kind to reach the summit of Baruntse, a 23,389-foot peak in Nepal's Himalayas, located just south of Mount Everest. The peak, often overlooked as it lies in the shadow of some of the tallest mountains in the world, is a steep, challenging climb in its own right. (…)

"I am not aware of a dog actually summiting an expedition peak in Nepal," says Billi Bierling of the Himalayan Database, an organization that documents climbing expeditions in Nepal.

According to Bierling, there have been a few cases of dogs at Everest Base Camp (17,600 feet) and some who've followed teams through the Khumbu Icefall up to Camp II (21,300 feet), but this is perhaps the highest-recorded elevation ever reached by a dog anywhere in the world.

Mera, age unknown, is a 45-pound Nepalese mutt who appears to be a cross between a Tibetan mastiff and a Himalayan sheepdog. She possesses an extraordinary level of confidence relative to her small frame. Though slight, she has muscles likely honed by years of travel over rough mountainous terrain in the Khumbu Valley. She has soft, close-cropped black fur, golden yellow legs and snout, small ears that flop forward, and kind eyes. Mera embedded with a team from the Kathmandu-based Summit Climb, led by Seattle-based mountain guide Don Wargowsky, in the tenth day of its month-long expedition.

The team members were descending from a successful summit of Mera Peak (21,247 feet), the first mountain they had climbed on their trip before heading to Baruntse, and were just above the fixed lines at around 17,500 feet when Mera came bounding toward them.

She (had) passed about 30 climbers on the way up to Wargowsky's group, all of whom could've been persuaded to give her food or attention, but she crossed a glacier with a crevasse and bee lined it for Wargowsky.

From that point on, the two were inseparable. He gave her a sleeping pad and jacket for a bed nest, and in return she fashioned herself into the ideal tent partner for three weeks: quiet, cuddly, agreeable, and with a small stomach. "One morning we got wind so bad it ripped the anchors off the tent, picked it up, and moved it a few feet," Wargowsky recalls. "She just woke up, looked at me, and went back to sleep."