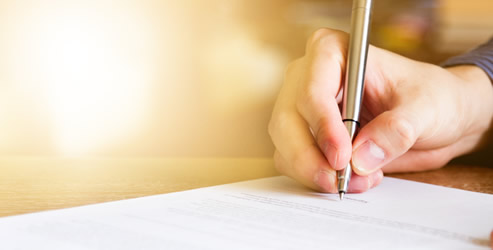 PBS's Next Avenue columns are always worth reading, but the following article is particularly relevant.
Are you sure you have all the necessary documents in place regarding your incapacity? Your death?
Do you understand why is it wise to update certain documents?
Do you work with clients who could benefit from receiving this information?
The Biggest Estate Planning Mistake People Make
By Brad Wiewel, estate attorney
If you are like most people, when you hear the words "estate planning," you probably think of writing a will, to explain who will get what you own when you die. The problem is, a will has little or nothing to do with you. It's all about planning for someone else. In reality, estate planning is about much more than writing a will; it's also about taking care of you while you are alive, should you become incapacitated and unable to make your own decisions.
What follows is a rundown of the key disability documents to complete as part of your estate planning, even before writing a will. Although their names vary from state-to-state, the following are essential "me first" documents.
> read article
---
If you liked this post, please forward! Thanks!
Subscribe to Blog