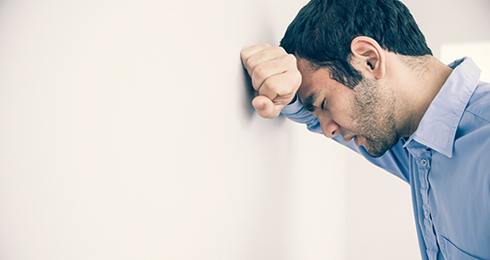 Recently The Atlantic magazine published an article "In Grief, Try Personal Ritual" about the positive influence of private ritual for people dealing with the death of a loved one. The article's author quotes Joan Didion from her book The Year of Magical Thinking, which is about how she survived her husband's unexpected death from a massive heart attack. No mention is made, however, of the fact that Didion's only child died a mere 20 months later. Surviving the death of the only two members of one's immediate family is an incredible task.
Didion found her ritual of writing helped her cope with her husband's death, but it didn't serve her well after her daughter died. When she did write about her daughter's death in Blue Nights, she questioned whether she had done all that she could have or should have. Had she loved her daughter "well enough?" she wondered.
Like everyone who experiences unexpected or premature death, Didion was confronted by the unimaginable, and she needed concrete answers to make sense of the deaths.
Accepting blame is easier than accepting we aren't in control
Being told that guilt is a normal part of grief does not comfort or stop most of us from focusing on how we might have prevented the death of a loved one. Undaunted we relentlessly search for clues—reviewing the hours, days, weeks, and months prior to the death—until we grab slivers of reasons why we are to blame.
The truth is no matter how smart, conscientious, caring or careful you are—you can't stop disease or disaster from touching your life or the lives of those you love. This is a bitter pill to manage. It is especially difficult when a death is unexpected—and overwhelming when it involves a young child.
Thankfully maintaining a "sense" of control is hardwired into your brain
If you are currently drowning in guilt, make a contract with yourself to put up with the guilt for another week. And at the end of the next week, make a commitment to live the best you can while tolerating the guilt for one more week. And then another. And yet another.
The important task is to break the incessant experience down into manageable chunks of time until—at last—you feel a subtle shift toward a more reasonable assessment of your part in the death.
While you are unlikely to ever feel the degree of control you felt prior to the death of your loved one—your mind will gradually shift from the need for control–to accepting that sometimes you are in control and sometimes you aren't.
The fact is your brain is hardwired to reestablish a sense of control in order for you to regain your sanity—which takes us back to The Atlantic article about how personal ritual can help you do just that.
I urge you to read the article to understand what a ritual actually entails; and then consider developing your own ritual to reign in the guilt and anchor your bond with your deceased child, sibling, partner or parent. What you ritualize may seem to border on superstition. That's fine. If it provides structure for you to get through one more week—and then one more month—what may seem simple, silly or superstitious is worthy of becoming a habit.
Click on the Books below to order: