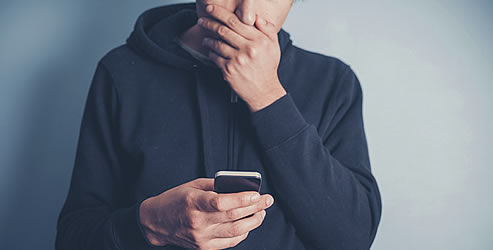 (Excerpt from book due to be published in late 2016)
What to do upon hearing of the death?
Someone has died. They were a friend, fellow worker, neighbor, someone from your community or place of worship. You knew the deceased or you didn't know them at all, but you are close to one of their family members. The question is: how are you going to be present for the bereaved?
John Bowlby, the British psychologist and pioneer in the field of loss said, "The loss of a loved one is the most intensely painful experience any human can suffer, and not only is it painful to experience, but also painful to witness, if only because we're so impotent to help."
Death is not contagious nor is grief, but many of us can't cope with being around death. In general we don't practice feeling helpless—enough–to understand there is value in feeling impotent. That said each time you confront and overrule the desire to flee you build the emotional muscle necessary to accept what you can't control or fix in your own life.
I often listen to grief support group members express their surprise, disappointment and  anger over how many of the friends they thought would be there for them, weren't—and how people they didn't expect to showed up, did, and continued to support them in their mourning.
With that in mind don't be the friend who runs.
If you are honest, you know what to do, first
In your heart of hearts, you know what to do when a friend, extended family member or fellow employee has died—or one of their loved ones has passed away.
If you were close to the deceased or their survivor, you know to call them immediately and offer concrete help.
At the very least you know to find out the date, time and venue of the visitation, funeral or memorial service—and show up.
If 1 & 2 aren't possible, you know to write a note to the bereaved explaining why you weren't available.
And lastly, you know the worst thing you can do is nothing.
The bereaved and emotional shock
The mind cannot easily grasp that a person can be alive yesterday and dead today, even if there has been a prolonged illness.  Shock is common and it serves to prevent emotional flooding and overwhelm. As a result the bereaved usually remain functional and emotionally stable in the weeks following the death. This doesn't mean they don't need help. The number of calls and decisions that must be made immediately after a death is overwhelming.
What you can do to help the family before the service
If you know the family well, call immediately. Keep your call short. If someone other than the person you called for answers, ask if it is a good time to speak to the person you called for.  If it isn't, ask the person to tell them you called.
Don't ask family members to give you a call if they need help. They won't. These words are a standard stock offer and meaningless. Much better to say "I will call (or come by) tomorrow, and you can tell me, then, how I can best help."
Think through what you can do to help. Make sure what you are offer fits the family need, not your own
The days immediately following a death can be frantic so don't be surprised if some family members have short fuses. If you are clear about your intentions, and someone takes exception to what you are doing, back off, and don't try to resolve a conflict that will likely resolve itself.
Remember to listen.
Relinquish any desire to deliver insight, or share your own or another's experience of loss. Everyone is different; everyone experiences loss in their own way.
Don't try to comfort the newly bereaved. You can't comfort a person who is experiencing fresh grief. But there are many ways you can provide support immediately after the death—and in the coming months.
Whatever feelings come up for you, open to them and notice what emotions follow. Don't "do" anything to get rid of your feelings. Simply be aware.
If you are close to the family, the following are a few suggestions to help relieve their stress immediately after a death.
Volunteer to set up a phone tree: notify several people of the death and ask them to call others.
If the family members and close friends are spread across the country, create a list of names and telephone numbers of local people willing to make airport runs. Drop copies of the list by the house and, if possible, post a copy on the refrigerator.
If you have organized a group of close friends, tell the bereaved (or their representative) what your group is prepared to do. Be clear about the name and telephone number of the point person so they can easily respond and give you permission to proceed or decline your offer.
Gather a group of close friends to coordinate the after-service reception. Once you have a good crew, call the bereaved and ask then to consider your offer. Tell them you are ready to provide:  1) food and drink, 2) flower arrangements for the food tables, 3) paper and plastic ware, and 4) trash bags. Add that you also have someone  at the door, others to help with serving, and a crew to do basic cleanup. Assure them that you will keep receipts so they can reimburse you later. If money is a problem for the family, consider having the group split the cost.
Ask if they need any help with the funeral or memorial service. Could you help write or proof or coordinate the printing of the program? Could you help with a slide presentation? Music? Would they welcome some help cleaning the house? Would they like you to call a cleaning service? Or maybe you could help with yard work.
Offer to run errands, dog walk/sit, babysit, wash and gas cars, drive the out-of- town family members to appointments, and bring art supplies and books for the children.
If the death is a parent of a close friend and they have school-aged children, volunteer to pack school lunches and drive their kids back and forth from school and extra-curricular activities.
If children are in from out of town, offer to take them to the park, a movie, or to their favorite fast food restaurant—to give the adults a break.
Volunteer to collect photos of the deceased for an album. Ask the person providing the photo to write a short note about when the picture was taken and where–and a sentence or two about what was going on at the time. After things have quieted down, take/send the album to the person closest to the deceased.
If the deceased lived out of town: If a friend has learned of an out of town family death, volunteer to make airline reservations, and place calls to cancel appointments, mail and newspapers for them. If there is a dog, assure them the pet will be well taken care of.  Next help your friend pack and take them to the airport, reminding them to call you when they know the date and time of their return flight.
Next Post – Food and other things to drop by the house
Subscribe to Blog