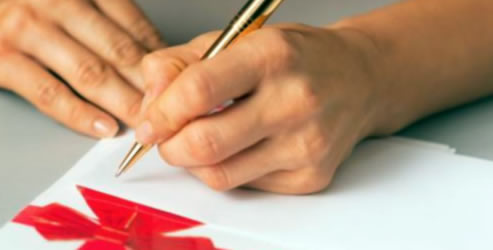 So you are one of those wonderful people who still sends snail mail holiday greetings. Your cards and list are in front of you, your pen is in hand, and stamps are at your side. Everything is going swimmingly until you come upon a person/couple on your list who has had a loved one die during the past year. Should you send them a card, you wonder?
Good question, and one I have never addressed on TalkingGrief.com. 
Is there a cultural or religious tradition we need to be aware of? A new contemporary perspective? Or is it a matter of common sense?
Litza Williams and Eleanor Haley are the authors of the blog "What's Your Grief." Their latest post, "Sending Holiday Cards After a Death: the great debate" will help you, the reader, clarify what makes sense for you – factoring in your relationship to the bereaved and the circumstance of the death.
> read their post
---
If you liked this post, please forward! Thanks!
Subscribe to Blog