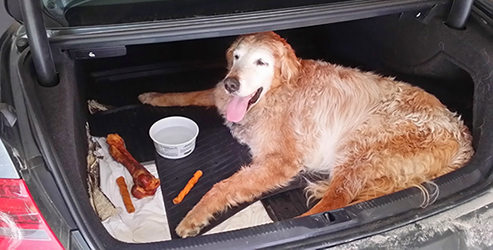 Marty Tousley, author of GriefHealing.com, is the giant on whose shoulders other grief blogger's stand. Instead of our intended post, we have decided to end the year with her post Voices of Experience: 7 Things Chipper Taught Me about Life and Business.

Most of us have had our hearts broken by the loss of a pet, but I wonder how many of us have the wisdom to allow our pets to teach us how to live a richer life.
Enjoy reading about Chipper.
http://www.griefhealingblog.com/2014/12/voices-of-experience-7-things-chipper.html#more
As 2014 comes to an end, we wish to thank you for being part of TalkingGrief.com. We appreciate your support and look forward to connecting with you in 2015!
Recommended movies: