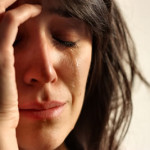 I often hear my clients say: "Why should I care about my health when I'm not sure I care to live?"
Because I am asking you to care, that's why. And, further, I want you to agree to something else as well.
I can hear the pushback: "I no longer have a sense of purpose, little matters, nothing motivates me, I can't move and I have lost my appetite"
Yes, and you are most likely numb and disoriented as well. Understand that I am not going to ask you to get motivated or reconnect to life.
What I am going to ask you to do:
I want you to agree to live—and continue to feel the way you do—a while longer.
Specifically I want you to agree to stay alive for one year. Actually I would like you to make me a promise to stay alive for three years – but I will settle for one year at a time. On the first anniversary of your loss I would like you to ask yourself "why am I here, what matters to me, and what and who do I love?" If you don't get any answers, I want you to agree to stay alive for another year and ask the same questions, again, on the second anniversary. If the answers are coming but a bit fuzzy, I want you to agree to wait for one more year. Why?  Because the odds are overwhelmingly in your favor that by then you will be glad that you are alive.
And in the meantime I want you to pretend that you care about your health
Why?
Grief is stressful – very stressful. And chronic stress weakens your immune system and puts your health at risk. You have enough on your plate without getting sick on top of it. Read the following simple recommendations and keep in mind that if you pretend to care now—you will have a head start on sincerely caring about yourself later.
Eating Well and Drinking Less
Set aside the fancy labeled "heart-healthy" frozen dinners and eat fresh food that doesn't carry any label at all. If your food does have a label, remember fewer ingredients translate into fewer additives such as sugar, salt, and preservatives.
Don't tell your physician you are eating well if you aren't. Why? Because if you aren't, the physician will likely say it is appropriate to take a quality daily vitamin and mineral supplement.
Watch your intake of alcohol. Drinking until you are anesthetized is the worst thing you can do, and you know it. Enough said.
Exercise

Moderate physical exercise will help clear your head and increase your energy level. If you are having minor headaches, panic attacks and digestive problems, moving physically will bring some relief.   Many people credit exercise with keeping them sane, others readily acknowledge that it helped level out the emotional roller-coaster of grief.
Consider incorporating one or two of the following into a weekly schedule:
Walk for 15 to 30 minutes each day. If this is too much of a commitment, take a longer walk three times a week.
If you can't motivate yourself to physically exercise, consider hiring a trainer for 60 days. A preset appointment will get you out of bed and dressed.  Note to seniors: AARP Silver Slippers offers a senior discount at some of the large fitness centers.
Take a weekly therapeutic/restorative/beginning Hatha yoga or basic stretch class. Or check out a Tai Chi or Qigong class, where you remain standing while moving slowly.
If you once liked to dance, put on some music and dance at home for 15 minutes a day, even if you can only move the top half of your body while sitting in a chair.
If you are looking for more eye opening reasons to commit to a healthy lifestyle and regular exercise, I recommend the bestselling book,  Younger Next Year: Live Strong, Fit, and Sexy – Until You're 80 and Beyond
, by Chris Crowley and  Dr. Henry Lodge. It is a quick easy read for every age group, and it is the best book I've read regarding how aerobic exercise physiologically turns back the decay of aging. The authors wrote the original book for both sexes, but they subsequently published a women's edition titled Younger Next Year for Women: Live Strong, Fit, and Sexy – Until You're 80 and Beyond.
Getting Back to Sleep
Sleep was likely a problem immediately after your loss, and it could remain a problem because you no longer expect to sleep well. Research confirms that those who awaken in the middle of the night and expect to fall back to sleep usually do, while those who wake up and don't expect to fall back to sleep often don't.
Besides learning to change your mind about your middle-of-the-night awakenings, here are a few additional guidelines for a good night's sleep:
Don't spend a lot of time in bed when you are unable to sleep.
Avoid napping during the day unless exhausted.
If you do nap, limit it to 45 minutes and put the alarm across the room.
Avoid nicotine and caffeine at the end of the day, as stimulants take hours to wear off.
Stretch to release any physical tension.
Take a warm shower.
Have a small no-sugar snack; you might not be sleeping because you are actually hungry. Consider a slow-digesting, low-calorie, low-sugar protein snack such as cereal with milk, a piece of chicken, a spoonful of tuna, a hard-boiled egg, a handful of almonds, or a banana.
Go to bed at the same time every night.
Read a chapter or two of a good but not too stimulating book. As you move through your grief, you might want to read Pema Chodron's book: When Things Fall Apart: Heart Advice for Difficult Times.
Be sure the bedroom is cool and dark.
If you are not tired after going to bed, get up and do something for an hour and then go back to bed.
Remember, drinking alcohol can cause you to fall asleep, but it can also cause you to wake in the middle of the night, so limit how much you drink.
Meditation
Meditation has been historically framed as a religious practice; however, I'd like to introduce the concept of meditation as a life tool outside of a religious context.
Mindfulness-Based Stress Reduction (MBSR) is an effective form of meditation with decades of evidence-based research behind it, most of it compiled by Jon Kabat-Zinn at the Massachusetts General Medical Center in Boston. Study after study shows significant decreases in everything from physical pain to emotional anxiety to depression after a mere eight weeks of doing MBSR meditation.
The August 2012 issue of Brain, Behavior and Immunity reported on UCLA research involving 40 adults aged 55 through 85. Half the group attended eight two-hour weekly MBSR meetings and a one-day retreat. They also committed to a 30-minute daily meditation. The control group did not meditate. Those who meditated reported reduced feelings of loneliness. More than that, their blood tests showed a significant drop in the expression of inflammatory genes linked to heart disease, diabetes, Alzheimer's, stroke, and cancer.
Practically speaking, it is not easy for Westerners to sit in silence, but that is the beauty of MBSR. It provides a series of guided prompts that keeps you anchored in the present moment and away from ruminating over the past or an uncertain future. (If you are interested in having an audio copy of the MBSR meditation, I have made a free video available for download.  I also highly recommend Kabat-Zinn's classic book, Full Catastrophe Living, even if you are not interested in meditating.
The following are a few alternatives to MBSR:
Moving meditation: You don't have to limit meditation to a seated position. You can meditate while eating, walking, driving, or taking a shower. The point is to be aware of what you are thinking, feeling, smelling, tasting, or touching at that particular moment.
Stop meditation: Several times a day, stop everything you are doing and become aware of your visual surroundings, sounds, and smells. Also be aware of where your body is making contact with your clothes, a chair, or the floor.
In-bed meditation: Allow your awareness to move from the top of your head to your feet, breathing into any discomfort you might feel. Feel where your body comes in contact with the bed. Then shift your focus to parts of your body that you are unaware of—your earlobes, the back of your knees, your elbows, your ankles, the tops of your toes, or your fingertips.